Details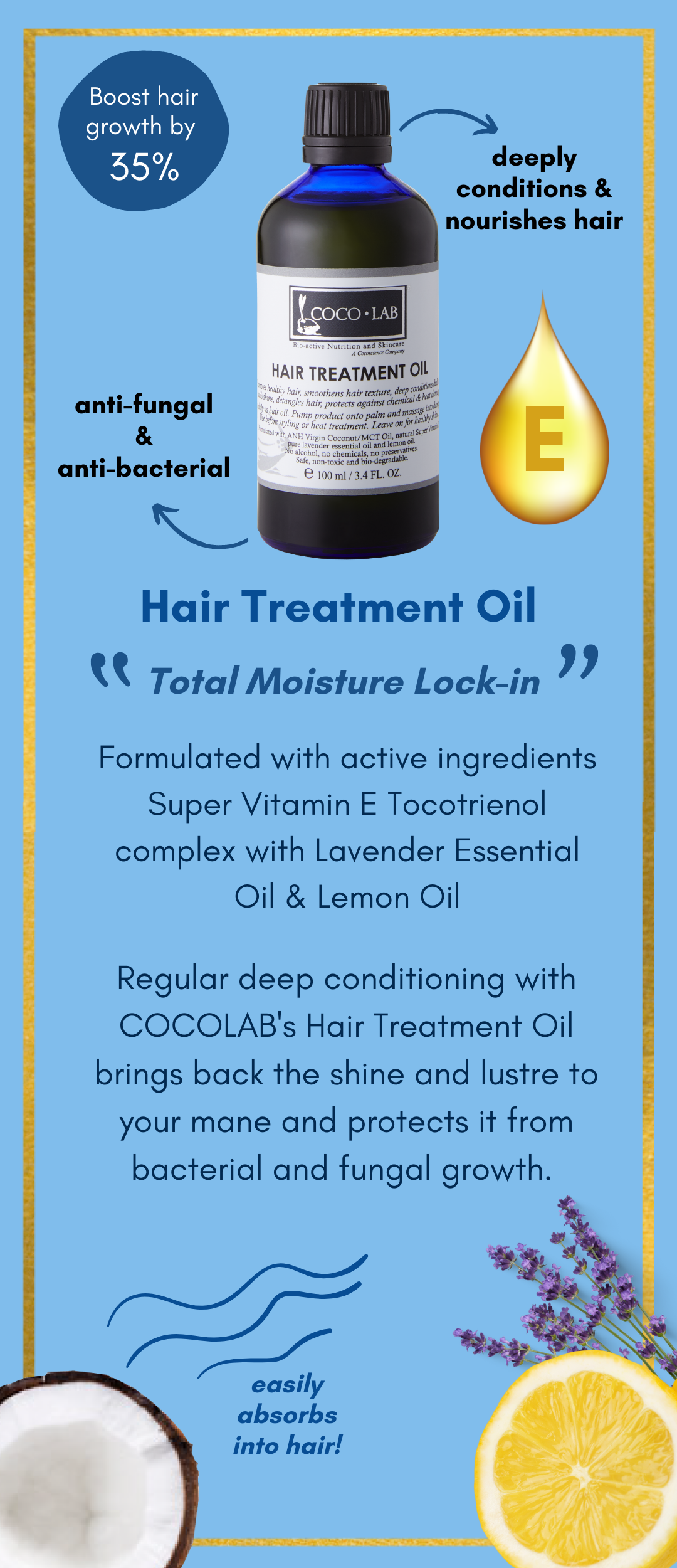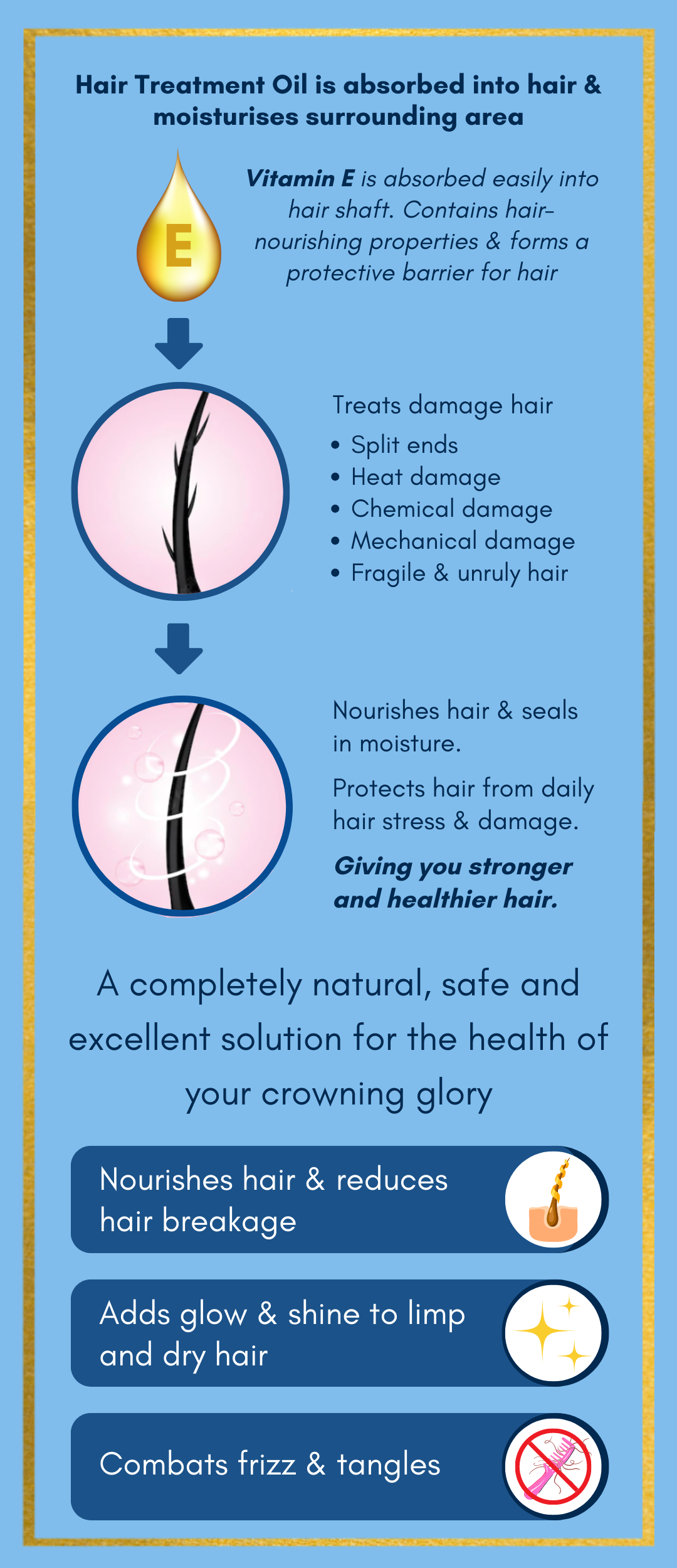 COCOLAB's Hair Treatment Oil is a completely natural, safe and excellent solution for the health of your crowning glory. Formulated with active ingredients Super Vitamin E Tocotrienol complex with Lavender Essential Oil and Lemon Oil. These powerful components work together to protect against bacterial and fungal growth, deeply condition, nourish and add smoothness, lustre and shine to the hair. It is a delightfully calming scent that is easily applied onto hair as a daily hair oil or a hair primer before chemical / heat treatment.

Recommended For
🔵 Dry hair
🔵 Weak & brittle hair
🔵 Weak & brittle hair Dull, limp or hair lacking shine or lustre
🔵 Frizzy or tangled hair
🔵 Hair under constant chemical treatment
🔵 Hair under constant color dyeing
🔵 Hair under constant heat treatment
Those who need a deep conditioner that nourishes hair and keeps it looking healthy, strong and manageable without the use of harmful chemicals. Dirt, grime and pollutants in the environment can make hair look dull, limp and lank. Regular deep conditioning with COCOLAB's Hair Treatment Oil brings back the shine and lustre to your mane and protects it from bacterial and fungal growth. Conditioning with this oil detangles and combats frizz, making your hair more manageable and reducing hair fall.
Highly Recommended - Use together with Cooling Scalp Treatment Oil and Shampoo in a Bar with Super Vitamin E and VCO for healthier scalp and hair.



Benefits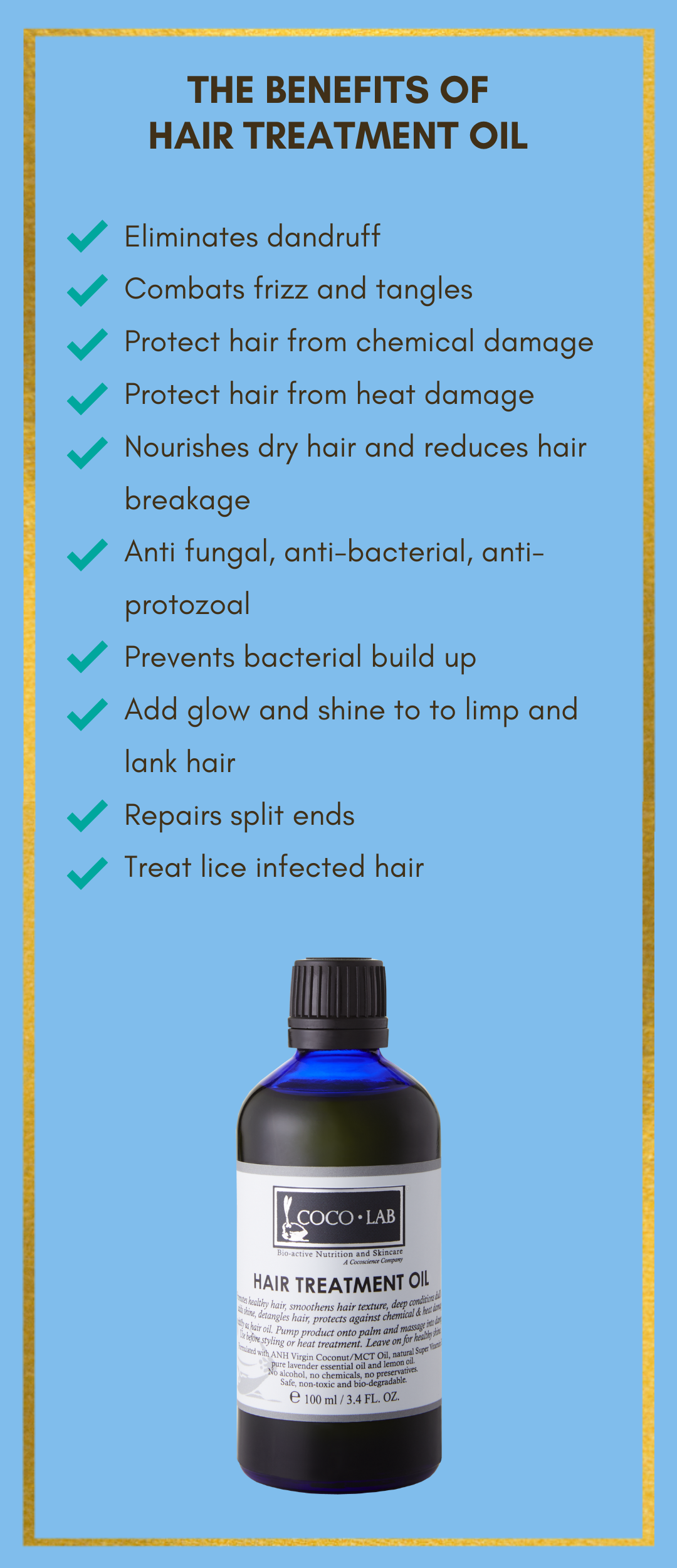 Anti-fungal, anti-bacterial, anti-protozoal
Prevents bacterial build up
Softens and smoothens hair
Nourishes hair and makes hair strong and manageable
Prevents frequent hair breakage
Prevents moisture loss
Combats frizz and tangles
Adds glow and shine to limp and lank hair
Prevents split ends
Treats lice infected hair
Repairs chemical damage on hair
Protects hair from heat damage

Ingredients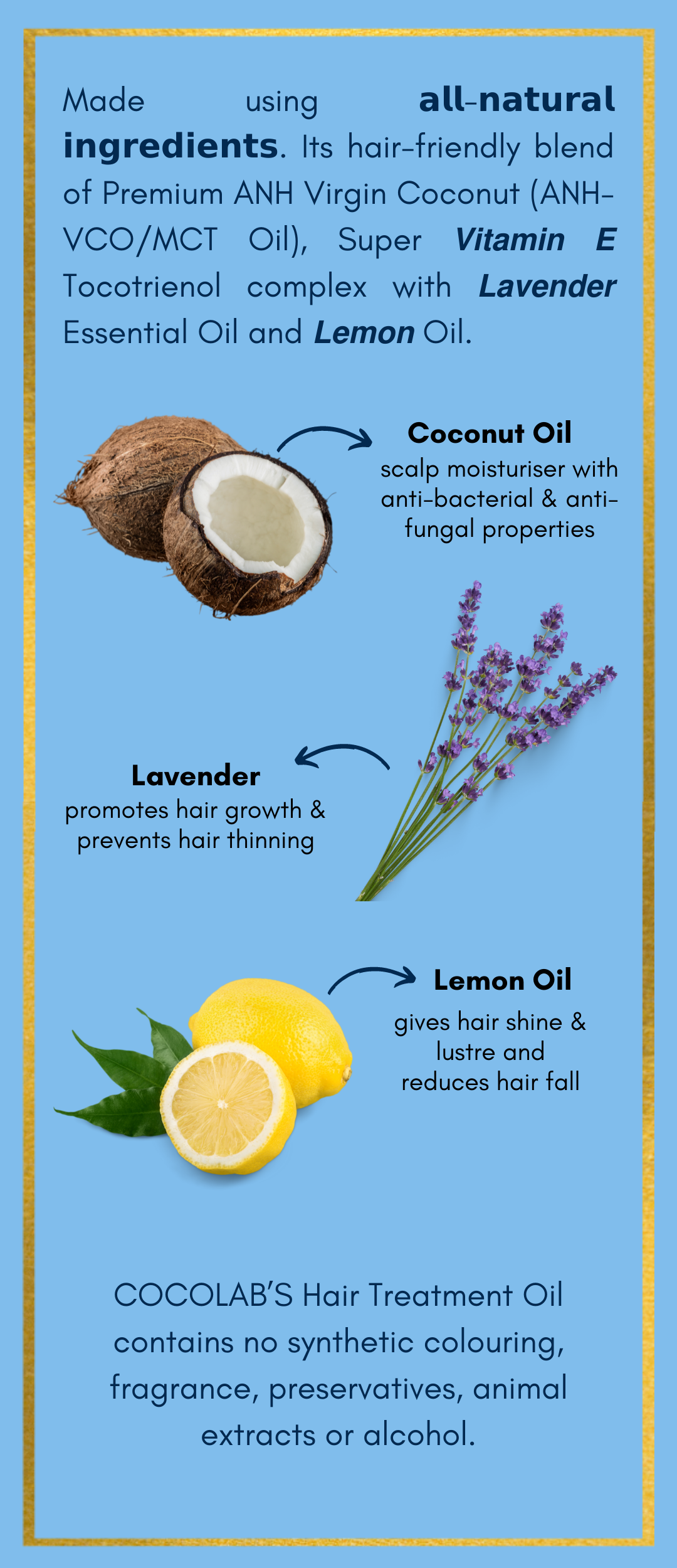 MCT Oil, Natural Palm Tocotrienols/tocopherol Vitamin E complex, Pure Lavender Essential Oil, Lemon Oil
Size: 100ml

Directions For Use
Before chemical or heat treatment on hair, apply product onto palm and massage onto hair. This will protect hair from chemical or heat damage.

Use as

everyday hair oil

instead of using chemical-laden hair creams/gels. After washing your hair, apply product onto palm and massage onto damp hair. Comb through gently with fingers. Leave it on for lustrous hair.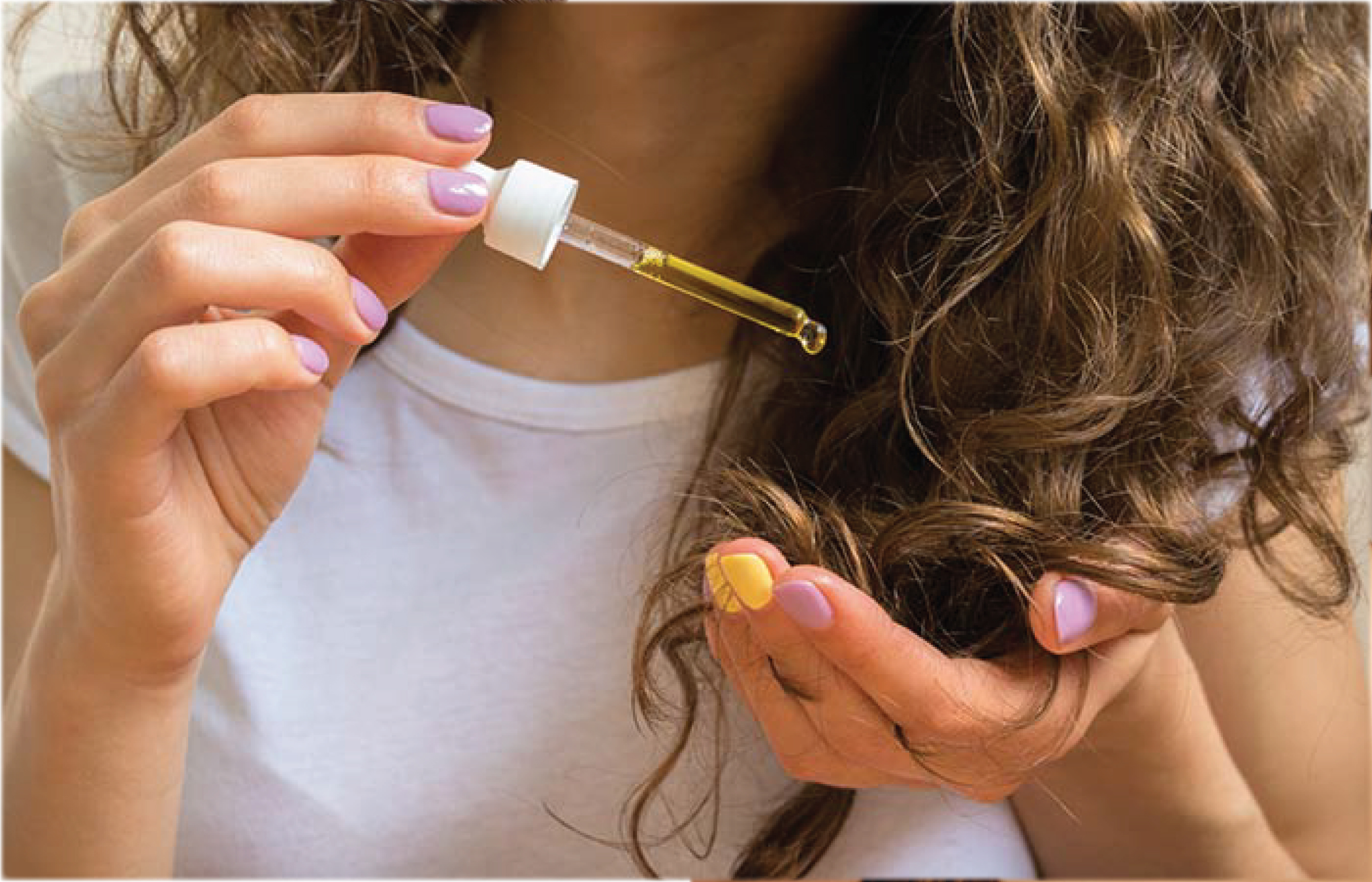 Storage Instructions
Keep in a cool and dry place in an upright position. Do not place it under direct heat.
COCOLAB Best Natural Hair Treatment Oil for Hair Loss. Get Smoother, Thicker and Healthy Hair